Where Your Pet's The Star!
Bath, Boutique and Pet Grooming. Yucaipa, Ca.
---
At Pet Scene Bath & Boutique we want to provide every pet owner with the ability to spend quality time washing their pet without having to worry about the clean up you would have in your home. Come experience our self serve dog wash and see why your pup loves to have you do the washing in a facility made for dogs. It's not only convenient but we supply you with everything you need and no appointments are necessary. In addition to self-serve bath, we also provide full bath services including desheds and professional hair styling.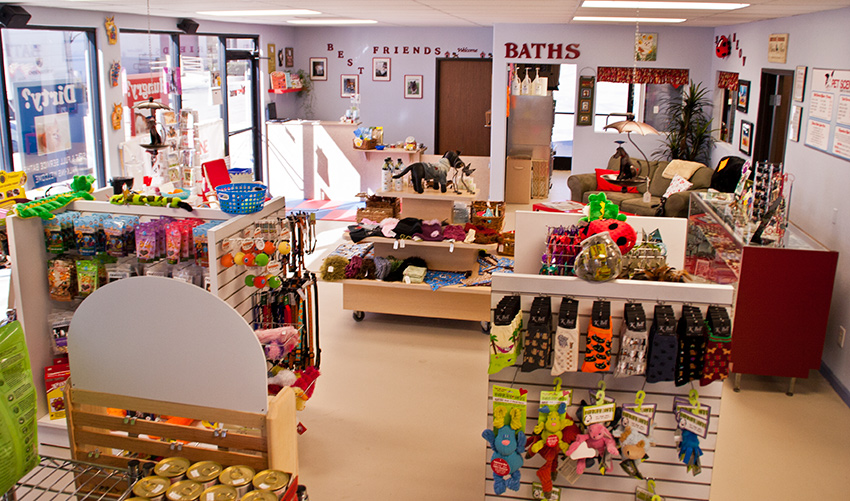 We also have a boutique up front that caters to your dog and cat's many needs. We have natural and organic foods, treats, cool leashes and collars, fun toys as well as gifts for people who love pets. We are constantly getting in new items! See what the rest of the town is talking about, and visit the hip place where your pet needs to be "seen".
Grooming & Full Baths
Depending on the breed and condition of the pet, we recommend that you have your pet groomed every 4 to 6 weeks. Your groomer and bather will be happy to guide you with a grooming schedule that meets you and your pet's specific needs.
See Our Grooming Details
Self-Serve Dog Wash
Each self serve wash includes a variety of natural shampoo and we stock each tub with cotton, ear cleaner, cologne and towels. Our high-velocity wind dryers will help to reduce shedding. Best of all, we clean up the mess!
See the Self-Serve Details